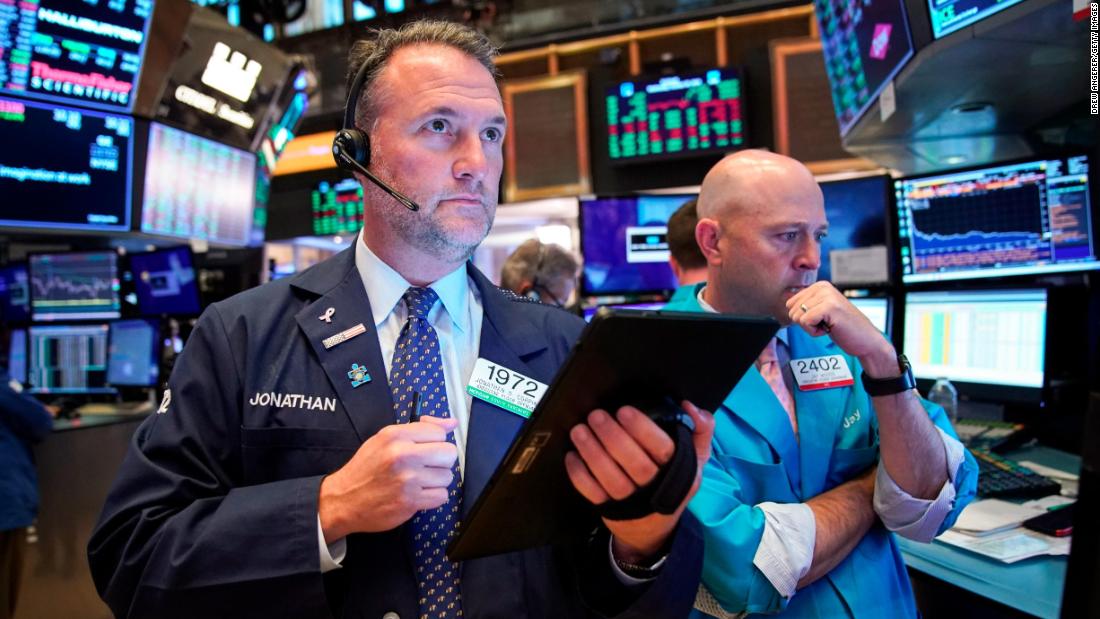 Stocks were higher on continued hopes that the United States and China will reach a full trade agreement.
The
Dow
(INDU)
jumped some 120 points, or 0.5%, while the
S&P 500
(SPX)
was also up 0.5%. The
Nasdaq Composite
(COMP)
climbed 0.6% higher.
All three indexes were at all-time highs at midday, but whether these gains will stick until the close remains to be seen.
Still, the Dow could surpass a record set in mid-July. It already set a new one for the highest intraday level. The magic number it needs to close above is 27,359.16 points.
Although there is little new on the trade front on Monday, last week's hopes for a US-China trade deal were buoyed again after Commerce Secretary Wilbur Ross expressed optimism over a deal in a
Bloomberg interview
. Ross also said that US companies selling parts to China's Huawei
would receive licenses to do so
.
The two largest economies in the world agreed a "phase one" deal in October, and were meant to sign it at the APEC meeting in Chile. However,
Chile is no longer hosting
. President Donald Trump
said in a tweet last week Thursday
that Beijing and Washington are working on finding a new place for the signing.